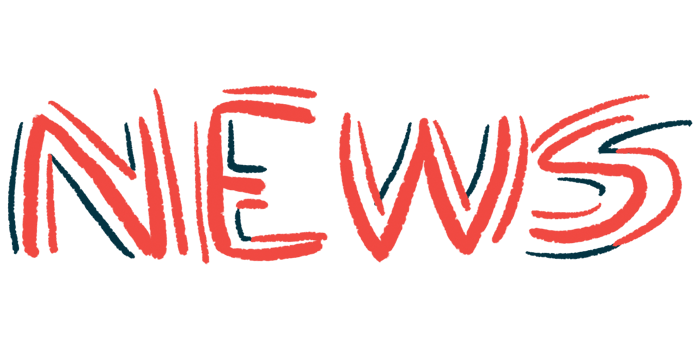 Amylyx Pharmaceuticals has filed an application with the European Medicines Agency seeking the approval of its lead candidate AMX0035 as a treatment of amyotrophic lateral sclerosis (ALS), the company announced in a press release.
The marketing authorization request follows similar submissions to Health Canada and the U.S. Food and Drug Administration. U.S. regulators recently placed the application on priority review, and a decision is expected on or before June 29.
AMX0035 is a fixed-dose formulation of two orally available small molecules, tauroursodeoxycholic acid and sodium phenylbutyrate, that have been used separately in the clinic and are known to be safe and well-tolerated.
Together, these molecules are expected to prevent nerve cell death by blocking stress signals within energy-producing mitochondria and the endoplasmic reticulum, a cellular organelle involved in protein production, modification, and transport.
AMX0035 was designated an orphan drug in both the U.S. and Europe as a potential ALS treatment. This status is meant to speed the therapy's development by providing regulatory support and financial benefits, as well as a marketing exclusivity period — for seven years in the U.S. and 10 in Europe — upon regulatory approval.
Amylyx's applications were supported by data from the CENTAUR Phase 2/3 clinical trial (NCT03127514), which tested AMX0035 against a placebo in 137 adults recently diagnosed with ALS and whose disease was rapidly progressing — a stringent enrollment criteria meant to provide the most powerful results possible.
Participants were randomly assigned to either AMX0035 or a placebo, twice daily for 24 weeks (nearly six months). Almost all who completed CENTAUR (92%) chose to enter its open-label extension study (NCT03488524), in which everyone received the therapy for up to two-and-a-half years.
Top-line results showed that AMX0035 significantly slowed patients' functional decline — as assessed with the ALS Functional Rating Scale-Revised (ALSFRS-R) — relative to a placebo, meeting the trial's main goals.
In addition, nearly three years of follow-up spanning both CENTAUR and its extension study showed that patients initially assigned to AMX0035 lived a median of 6.5 months longer than did those initially on a placebo, representing a 44% lower risk of death.
Amylyx launched the global PHOENIX Phase 3 trial (NCT05021536) in October to confirm CENTAUR's findings in up to 600 adults with ALS whose symptoms started in the past two years — a less-stringent criteria than that required for the CENTAUR study.
Participants are being randomly assigned to either AMX0035 or a placebo — given by mouth or feeding tube — for 48 weeks (about 11 months) and dosing has already begun.
Enrollment is or will be running across 65 clinical sites in the U.S. and Europe, as part of collaborations with the Northeast ALS Consortium and the Treatment Research Initiative to Cure ALS, respectively. Currently, patients are being recruited at three U.S. sites with additional ones expected to open; more information can be found here.
PHOENIX's main efficacy goals include a composite measure of survival and changes in the ALSFRS-R score, while secondary goals include changes in lung function, ventilation-free survival, quality of life, and other measures.
Top-line data are expected in November 2023.